Expert Electricians in the Upper Peninsula for 15+ Years
Erico Electric is based in the beautiful Keweenaw Peninsula and has been providing the western Upper Peninsula with expert electrical services since it was formed by Rory Erickson in 2003. Since then, we've grown to employ over twenty dedicated electricians as the company has expanded its commercial and automation panel services. Working both locally and nationally, Erico has established its reputation by providing high-quality and professional service to all of our clients.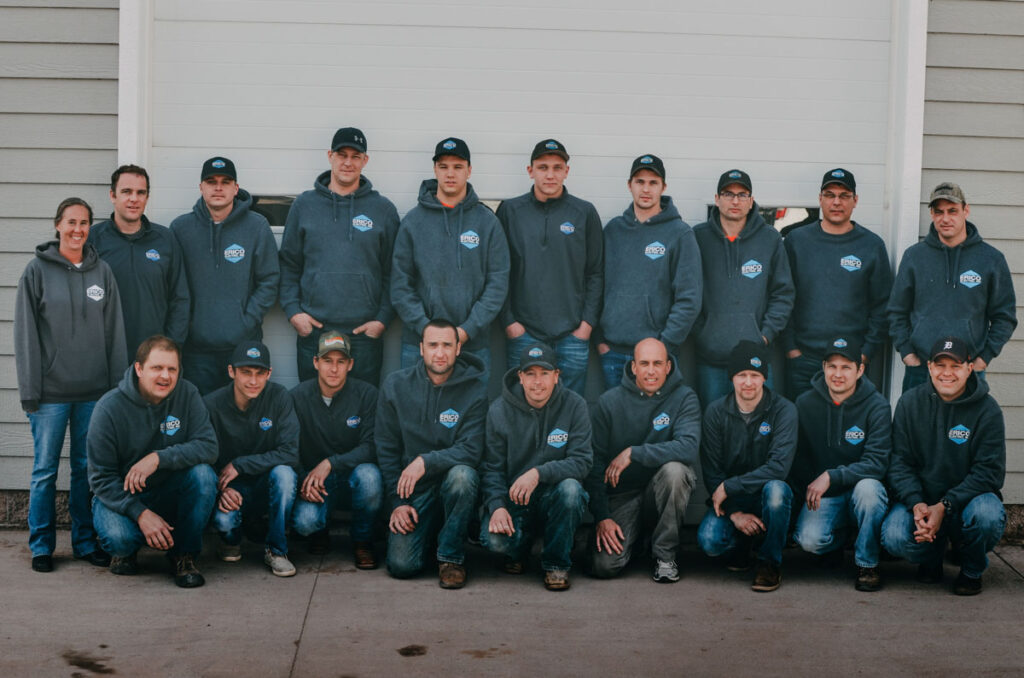 Our clients have kept us busy over the past several years. As a result, our team has quadrupled in size in order to continue providing efficient and high-quality electrical services as our customer base has grown. All of the apprentices at Erico are registered in the state-approved Penn-Foster apprenticeship program.
As a team, we specialize in commercial wiring and industrial electrical maintenance. We know the importance of providing professional and exceptional service, and we strive to do that while also having fun and getting to know our customers who continue to support us.
At Erico Electric, we know that every project is unique. That's why our experienced team of electricians will come to your location and evaluate what needs to be done for a complete and accurate quote. We are also happy to offer free estimates on work that isn't needed today but could become necessary in the future.
Our friendly and professional electricians take the time to complete your project right the first time. We believe in providing the highest quality service with respect to you and your property. 
We Take Pride in What We Do
Every member of our team takes pride in their work and strives to provide outstanding customer service. From start to finish, our goal is always to exceed expectations and leave you with a great experience. We are proud to be able to serve any and all customers with any type of electrical needs – from a small repair to large-scale installations & repairs.
Rory Erickson – Owner / President
Rory started in the electrical field in 1994, obtained his Journeyman license, went on to getting his Masters license, and opened the business in 2003.  He is extremely passionate about problem-solving, customizing, and engineering to perfect customers' machinery and operations.  He thrives on getting calls from a customer in need and he drops everything to go fix their problems!
Nick Simonson – General Manager
Nick started as an apprentice in the electrical field in 1999, went on to get his Journeyman license in 2003, and Masters license in 2006. He joined Erico Electric in 2010 and now oversees all aspects of the business. This experience of climbing the ladder from apprentice to journeyman to foreman to estimator/project manager helps him to improve efficiency in our processes and keep our company competitive in an ever-changing market.
Tim Ollanketo – Operations Manager
Tim has a Bachelor of Science degree and previously worked for the State of Michigan for 18 years. He joined Erico Electric in 2014. He oversees the daily operations of coordinating manpower and ensuring all customers' needs are met. He is passionate about making sure employees and customers are taken care of!
Todd Anderson – Estimator
Todd started in the electrical field in 2010 and joined Erico Electric in 2011. He obtained his Journeyman license in 2015 and worked as a foreman, and after working in the field for almost 10 years, he moved into Estimating. He is extremely detail-oriented and excels at drawing, designing, and modeling to ensure customers get what they are hoping to. His years in the field have helped to truly understand the importance of details so he can do the preparation/planning work to help the guys in the field.
Johanna Simula – Office Manager
Johanna has been in the administrative/accounting field since 2002 and joined Erico Electric in 2013. She is focused and her attention to detail helps with recordkeeping and job tracking. She ensures employees are paid on time, as well as supplier bills are paid on time to keep everyone happy. She enjoys coming to work to keep the guys in line and assist with moving everything along!